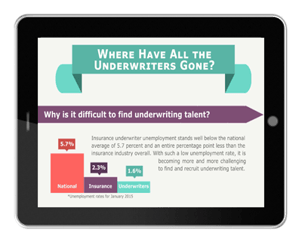 Gain insights into today's increasingly challenging labor market.
Insurance underwriters continue to grow more and more difficult to recruit. With low unemployment and growing demand, the challenging recruitment environment is only expected to increase. What can your organization do to recruit and retain top underwriting talent?
Download our infographic to learn more about the insurance underwriter shortage.