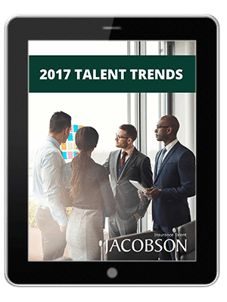 Find out what's in store for the insurance industry in 2017.
Is your organization prepared to adapt to growing industry changes? Take a look at some key trends that may impact your organization's strategy in the coming year.
Understand how rapidly evolving technology is driving a need for non-traditional talent.

Gain insights into the growing role of augmented and virtual reality in the employee training field.

Learn how to reshape your organization's employee experience to attract and retain top talent.
Download our guide for insights into talent trends sure to impact the insurance industry in 2017.