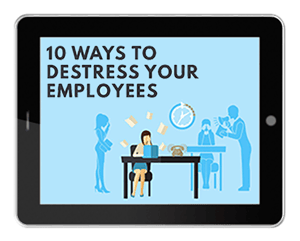 Discover effective ways to alleviate stress amongst your employees.
The insurance industry is constantly faced with critical and often unforeseen challenges. From claims backlogs to open enrollment and team shortages, your employees endure demanding situations and experience excessive stress, which can impact their productivity and health. Employees drive organizational success; so, it's vital to implement practices that help your employees manage stress.
Download our infographic to uncover tips to alleviate employee stress and increase productivity.